Potatoes (Seed)
Target
Root Enhancement
32 oz/ac Seed Boost in furrow at planting with starter fertilizer OR spray applied behind cutter, mixed WITH chemical. Timing is flexible. (Seed Piece is target)
Target
Set Enhancement, Nutrient Release, Water Penetration
32 oz/ac A.I.M at early hooking through water or spray applied with 10 or more gallons water.
32 oz/ac MicroPlus with 3 units/ac Phosphorous and trace mineral blend containing Zn, Mn, B. Foliar apply before row closure. (May combine with fungicide applications).
Target
Stress Reduction/Recovery
32 oz/ac MicroPlus ahead of predicted heat event with foliar nutrient of choice, OR use as recovery tool following stress event (hail, wind, frost, heat).
Target
Bulking Push (IF needed)
32 oz/ac Reclaim at 5 weeks to kill (timing is flexible), water run or spray applied. (May be mixed with fungicides).
Improved Set on Seed Potatoes, Idaho
Untreated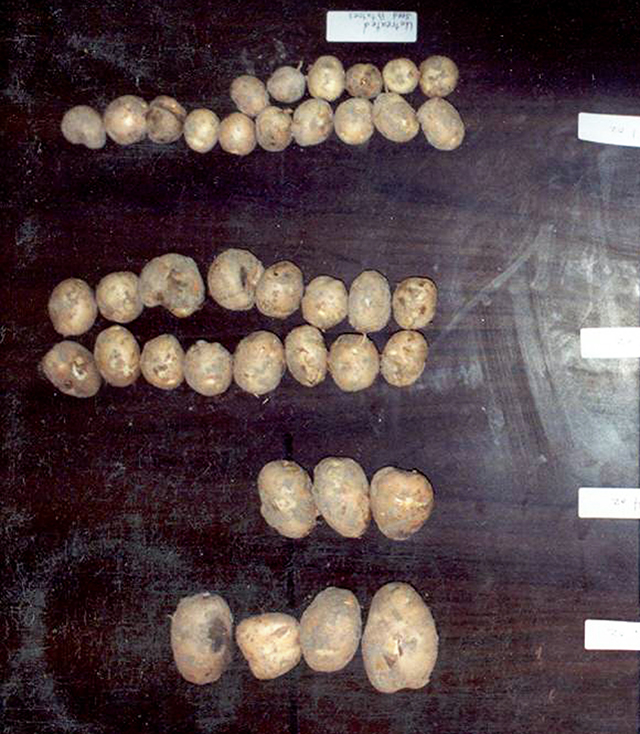 Treated