Extreme Compaction
Target
Open Soil Profile for Better Water Penetration, Reduce Clodding
16 oz/ac Soil Soft spray applied or water run. (Soil Soft is an AgPro specialty product – inquire with AgPro Representative).
32 oz/ac A.I.M spray applied or water run.
* These two products may be applied together or on consecutive waterings. They should be used in conjunction with one another.
* Application may be repeated 3 to 4 weeks later if needed.
* Base saturation imbalances in the soil should always be addressed before spending money on biological products.
30 Days After A•I•M Application
Notice the improved soil aggregation structure and enhanced water penetration of the treated soil following a quick pivot revolution.
Untreated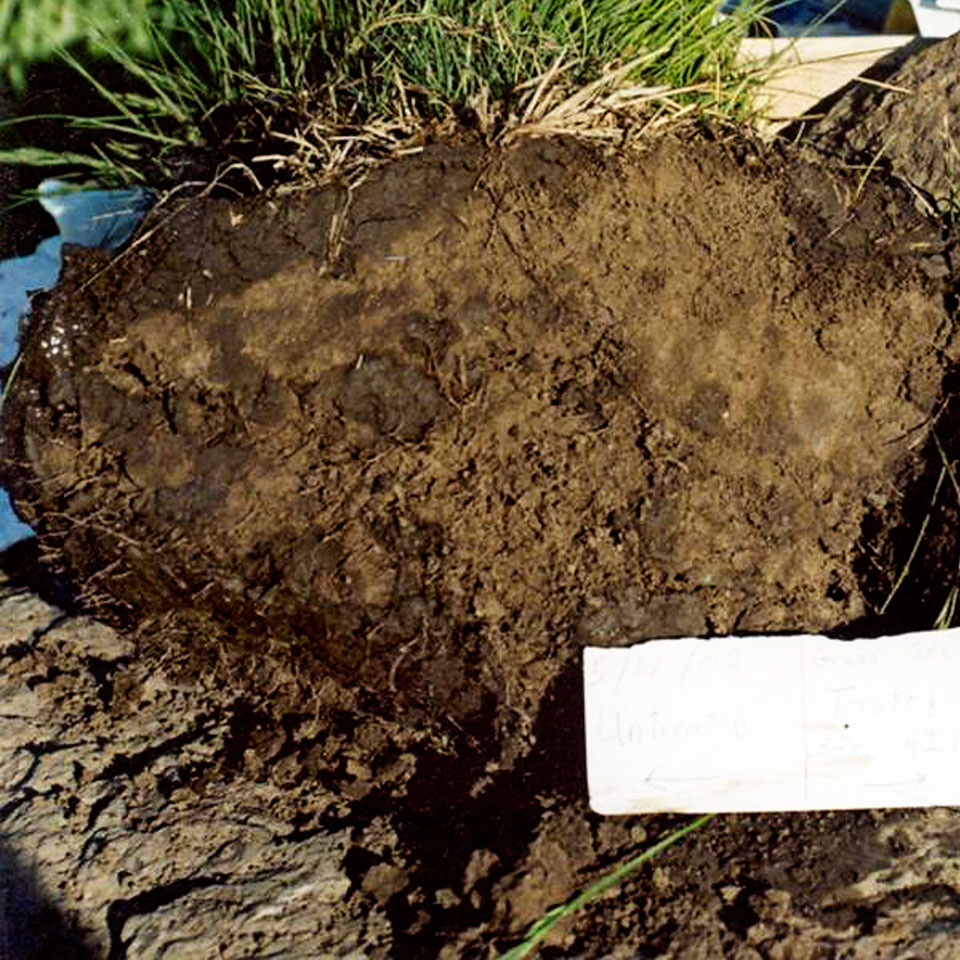 Treated